They also say that, in areas with community transmission and in settings where physical distancing is hard, like on public transportation or in a grocery store, governments should encourage community members to wear masks.
As before, those caring for an infected person at home should wear a medical mask when in the same room; and health workers should wear medical masks plus protective equipment when dealing with suspected or confirmed Covid-19 patients.
People over 60 or with health issues should wear a medical-grade mask when they are out and can not socially distance, according to new guidance from the World Health Organization, while all others should wear a three-layer fabric mask.
But the United Nations health agency stressed that facemasks alone "will not protect you from Covid-19" - and people suffering with the virus should not be out in public if they can possibly avoid it.
In fact, the new guideline appears to come from recent studies that have concluded wearing masks can help prevent a COVID-19 infection.
But in an update affecting healthcare workers, the WHO now recommends that in areas with widespread virus transmission, all people working in clinical areas of a health facility should wear medical masks - not just those dealing with patients with Covid-19.
April Baller, a World Health Organization infection control expert, said the type of masks recommended for the general public are fabric or cloth coverings that can be made at home.
The new guidance recommends for these fabric masks - which can be homemade - to be at least three layers: an inner layer of an absorbent material such as cotton; a middle layer that acts like a filter or barrier, such as non-woven material polypropylene; and an outer layer of a non-absorbent material, such as polyester or polyester blend.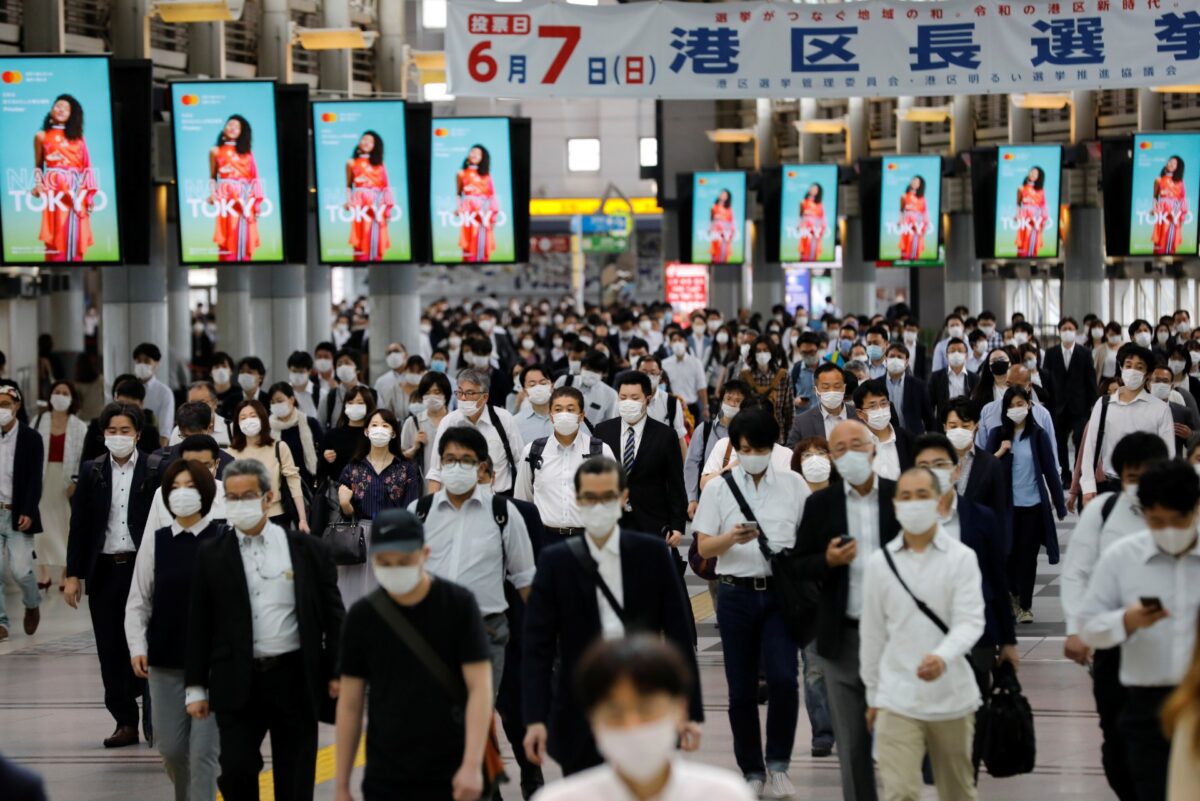 WHO: Fabric masks need 3 layers to best curb coronavirus spread
"Masks on their own will not protect you from COVID-19", he told a virtual press conference from Geneva. These are no substitute for physical distancing and hand hygiene, it says, but should be worn in situations where distancing is hard, such as on public transport and at mass demonstrations.
Those layers in that order can "provide a mechanistic barrier", epidemiologist Maria D. Van Kerkhove, the World Health Organization technical lead on COVID-19, said during a media briefing from Geneva Friday.
- But it says a growing amount of observational evidence from several countries that have ordered or recommended the wearing of masks, as well as the difficulty of social distancing in many settings, is enough for it to change its advice.
In his briefing, Tedros also noted that people aged 60 years and above, as well as those with underlying conditions, should wear a medical mask in situations where it is hard to observe physical distancing.
Everyone else should use what it terms non-medical or fabric masks.
That is what we know works.
"We have new research findings", she added. "Find, isolate, test and care for every case, and to trace and quarantine every contact".
"We need to be very, very, very careful that masks are not seen as an alternative to the other public health measures that are so desperately needed".
Joe Exotic's arch nemesis on 'Tiger King' set to acquire his zoo
The Oklahoma zoo at the center of the Netflix documentary " Tiger King " is on the verge of changing hands via court order . Carole Baskin scored a major victory in her ongoing feud with Joseph Maldonado-Passage, aka Joe Exotic .